HP Deskjet printers are versatile, fully loaded with features, and compatible with the latest technology, making them ideal for every small, and medium business as well as for personal use. These printers are WiFi enabled making them completely user-friendly.
HP Deskjet printers are compatible with Mac and Windows devices and you can enjoy printing on them from your laptops, PCs, mobiles, or tabs, giving you complete freedom of accessing it from any corner of the house or office.
In order to establish a connection between your HP Deskjet printers to your desired WiFi network, just follow the instructions given below:
Steps to Connect HP Deskjet Printer to WiFi
Here is the step-by-step guide to help you connect your HP Deskjet printer to WiFi.
You can connect your Deskjet printer to your Windows device with ease with the help of Wi-Fi protected setup.
Now, in order to connect your printer using WPS, you must have a wireless HP printer that supports WPS push button mode, a router with a WPS button, and a wireless network that uses a WPA or a WPA2 password.
In case the connection process or when you install the software for your printer reminds you to enter a WPS PIN, you need to select "cancel".
Your computer has detected the Wi-Fi direct feature of the printer, which is not part of the WPS setup.
If your printer comes with a wireless button, you have to press and hold it for 3 seconds until the wireless light blinks.
If your printer doesn't have a wireless button but does have a control panel with menus, navigate to the network settings or wireless settings menu. Touch WiFi-protected setup, touch the push button and then touch "Start"
On the router press and hold the WPS push button until the light blinks. It can take up to two minutes for the printer to establish a connection with the router.
With your printer on the Wireless network, you can install the software on your mobile device or computer and begin printing.
Steps to Connect Hp Deskjet Printer to Windows
Go to your computer and make sure the printer is powered on. you can use the printer driver or USB cable that came with the printer to connect the computer with the printer.
Click on the start button at the left bottom of the computer.
Type control panel in the search box then click on the control panel to open it.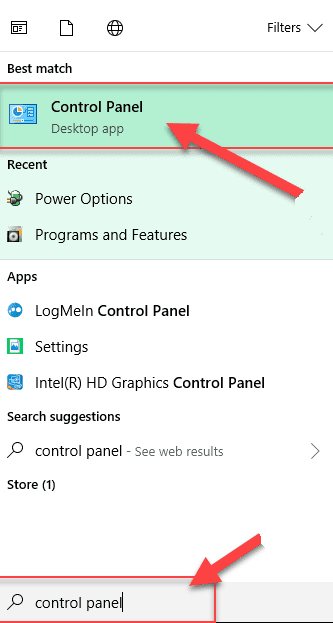 Select Hardware And Sound then select devices and Printers
On the next page click on add a printer and let the computer search for available printers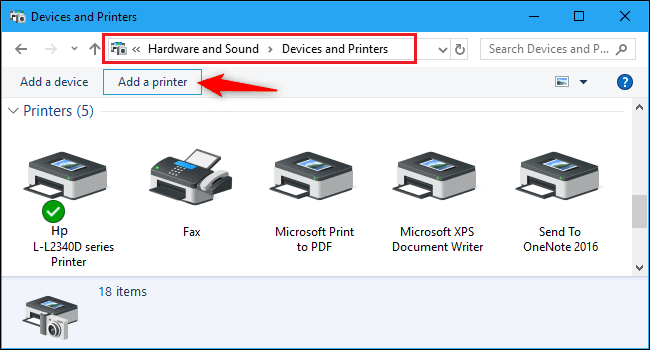 Once you see your hp printer in the list please select your printer and click Next
Follow the onscreen instruction to finish the setup and now the printer is connected to the computer.