Why Won't My Airpods Connect?
Apple AirPods are wireless Bluetooth earbuds designed primarily to work with your iPhone and iPad. But since they are Bluetooth audio devices, you can use them with almost any other computer or smartphone;
You can also pair AirPods with Apple TV. While Apple includes a simple pair of wired earbuds with every iOS device, AirPods offer a number of advantages that you might consider worth upgrading.
Why Won't My Airpods Connect?
If your AirPods won't connect to your Mac, it's either a problem with your Bluetooth, it means something's wrong with your AirPods itself. Fortunately, when your AirPods don't connect to your Mac automatically, you can still pair them manually via Bluetooth.
AirPods are one of the best headphones on the market, but users reported that AirPods not connecting to their MacBooks. The reason why your AirPods won't connect to your iPhone or other device is because your AirPods have run out of charge and AirPods have no battery left.
How to Update Your AirPods or AirPods Pro?
First put your AirPods in their case if they aren't already.
Then connect the AirPods charging case to a power source using the included Lightning to USB cable, then place it on a Qi-compatible wireless charging mat if you have a wireless charging case or AirPods Pro.
Then move the iPhone or iPad that the AirPods have been paired to near the charging case, and make sure the iOS device has an internet connection
And now that's all there is to it. After a while, any available software updates should be downloaded and installed automatically. If you're having trouble updating your AirPods, make sure the charging case is fully charged. You can also try resetting AirPods.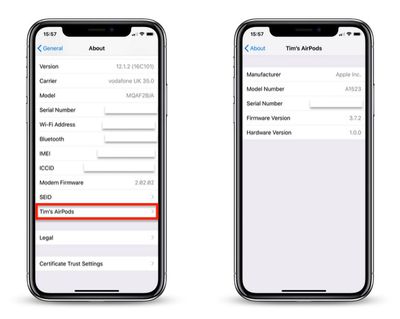 How to Connect AirPods to an iPhone?
First of all go to the home screen on your iPhone.
Now hold your new AirPods very close to the phone and then open AirPods case.
Then you will see a setup message on iPhone. Tap Connect, then tap Done.
After that if you don't see the connection message, leave the case open, but press and hold the button on the back of the case for about five seconds, until you see the message appear.
How to connect AirPods to an Android phone?
First ensure that Bluetooth is turned on under Settings > Connections > Bluetooth.
Then with both the AirPods in the charging case, open the lid.
After that, press and hold the setup button on the back of the case until the light turns white.
Now choose AirPods from the list of available Bluetooth devices.
How Do I Unpair AirPods from My Phone's Bluetooth?
First go to the Settings section of your phone.
Then select Bluetooth and scroll down to find your AirPods.
Now click on the 'i' icon next to the name of your AirPods.
Then tap on 'Forget Device' and confirm your action as simple as this You may have to click 'Forget Device' a second time to remove it from your iCloud account.
How Do I Reset My AirPods?
First put the AirPods in the charging case and make sure you close the lid
Then after a minute open the lid of the charging case
After that navigate to your Bluetooth settings and go to the list of paired devices.
Now go to the name of your AirPods and tap on the 'i' next to it
You can then unpair the AirPods by clicking 'Forget this device'.
Then press the small button on the back of the charging case until the status light turns amber, then release
Finally bring the AirPods and the charging case to the side of the phone to successfully complete the process.